Organizers:
Course Planner:  David Bakker (Sage)
Controller:  Chris Bullock (KOC) mentored by John Rance (GVOC)
Schedule:
10:00 – First Start
11:15 – Last Start
2:15 – Courses Close
2:15 – Awards (or earlier if possible)
If over 100 participants register as is expected, we will assign start times.  Otherwise it will be pick your own start time during the start window.  Stay tuned for more info.  Participants on Open courses may participate in groups.
Canada Cup Status:
Canada Cup status confirmed by Orienteering Canada technical committee.
Terrain Description:
Areas of various trail density from none to dense.  Primarily open white forest with patches of thicker ferns in wetter areas, and chunks of thick vegetation from older clear-cuts providing additional route choice challenge.  Rock and water features are scattered throughout the terrain, which has both large and small contour features.
This map is part of the only inland temperate rainforest in the world, and is a very unique ecosystem.  It is very wet (expect some wet feet on most courses), but the forest is surprisinly open for interior BC.  The open forest is primarily the result of a forest fire which burned through almost the entire map area some 90 years ago and removed all the deadfall and built up fuel.  As a result, most trees on the map are around 90 years old, although a few special areas have some giant cedars with diameters well above 1m in size.  These older trees have shaded out lower vegetation, resulting in beautiful white forest with limited deadfall.  To top off the open forest, a few chunks have been used as BC Ministry of Forests demonstration forest, in which all low lying forest fire fuel has been removed.
A few areas of the map, which are barely used for the race, were logged around 40 years ago and as a result are thick and green.  A couple of small clearcuts and patch logging have been put in in the past 10 years on a few parts of the map, mostly used for spruce beetle control.  These recent clearcuts have variable runnability – read your map.
The Map:
Scale:  Depends on class.  Mapped at a well-generalized 1:15000, your race map will be a strict enlargement to your class's scale.
Contours:  5m
Created in 2017-2018 by David Bakker.  The map is fully compliant with ISOM2017 standards.

Course Details:
Please note that course lengths and climbs are very preliminary and are subject to massive change.  Course lengths for the long course last update August 3, 2018.
Long
1
2
3
4
5
6
7
8
Technical Difficulty
1
2
3-
3+
4
5
5
5
Classes
M10 F10

Open 1

F11-12 M11-12

Open 2

F13-14

M13-14

F15-16S

M15-16S

Open 3

F15-16 M15-16

Open 4

M75+

F75+

F80+

M80+

F85+

M85+

F90+

M90+

Open 5

F17-18

F45+

F55+

M65+

F65+

F17-20S

M17-20S F21S

Open 6

M17-18

F19-20 *

F21E *

F35+

M45+

M55+

M21S

M19-20

M21E

M35+

EWT for

Long

30-35
30-35
30-35
50-55
45-50
50-55
60-70
80-90
Map Scale for Long
7500
7500
10000
10000
7500
10000
10000

* 15000

15000
Preliminary Distance (km)
1.6
2.4
2.4
3.5
2.2
4.2
6.5
9.0
Preliminary Climb (m)
40
80
95
110
85
160
325
420
Mapper's and Course Setter's Notes:
There is a lot of rock on this map.  There are a bunch of trails on this map.  It is in your best interests to keep them straight.  Cliffs with thick lines are impassable (even if they don't have tag lines), and you don't want to try climbing them or falling down them.  Cliffs with thin lines are passable(ish) if you are related to a mountain goat (even if the cliffs have tag lines).  There are a couple of very large cliffs on this map, but legs are designed so that you won't run off the top of them, although you may see the bottom of a couple of them.  Courses 1 and 2 stay away from the tall cliffs completely, and 3, 4, and 5 barely see the cliffs.  Come to think of it, it might be a great time to go read through your ISOM2017 mapping specification (I'd suggest scrolling down to page 15 where the interesting stuff starts).
There is some devil's club (Oplopanax horridus) on this map.  Devil's club tends to grow on the edges of marshes, not in the sitting water, but where it is wet around the outsides.  You may run through some.  Do not grab onto it, it will hurt.  Instead, use your shoe to stomp down the stalk and walk over it.  Alternatively, just run around the plant, it tends to come in very small clusters.  Devils club is occasionally in areas marked on the map using ISOM #407 and #419 (undergrowth).  Courses have been designed to stay away from Devils club intensive areas.
Course 4 in particular is difficult for the age class, and is pushing the limit of the technical guidelines of what is acceptable for the M16/F16 categories.  If you are in this age class and are not an experienced orienteer, we recommend participating in the M16S/F16S short courses on course 3 which is far easier technically.  For those on course 4, we recommend looking for safer around routes, and catching features behind the control.
On courses 7 and 8, there is a steep hill with some deadfall on it.  It may appear to only be light green slash, but when couple with a very steep hill it is slow going, both up and down.  Take this into account on your longer routechoices.
Courses 7 and 8 slightly push over the limits on the 4% climb guidelines, all other courses respect this guideline.
On the men's elite course, there is a recent clear-cut on one of the routechoices of a long leg.  There are large slashpiles in the clear-cut, which are not safe to climb over.  Please just run around them.  Large slashpiles have been mapped using ISOM #411 impassable vegetation (very dark green) and bordered with ISOM #415 cultivation boundary (thin black line).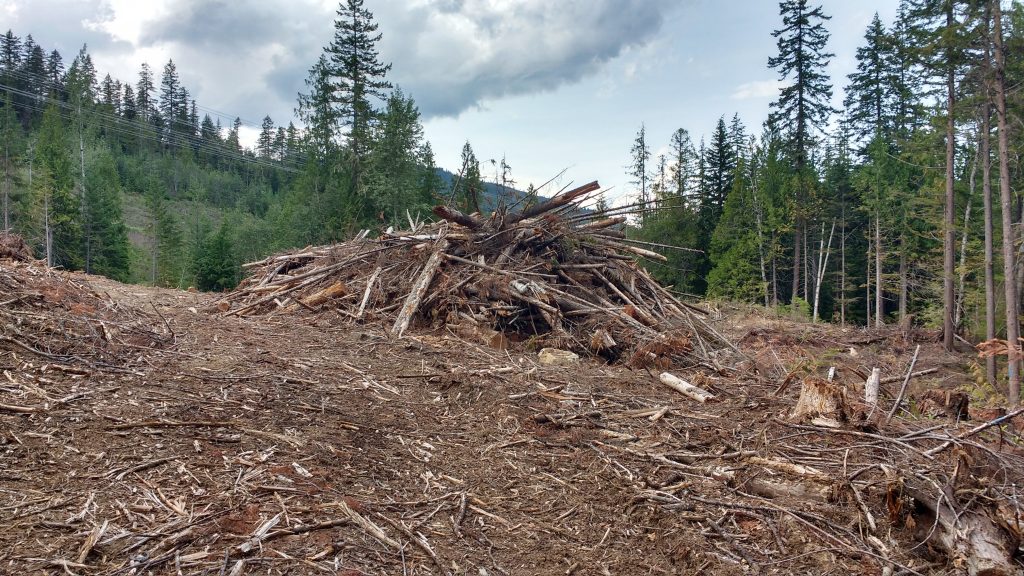 Location:
From Revelstoke travel South on Highway 23 for approximately 5 minutes.  You will go past the model map parking, but not as far as the middle parking.  Turn right onto the driveway of Eagle Pass lodge, and follow the instructions of the parking attendant.  Parking is fairly limited, so please carpool if possible.
From the parking there is a roughly 400m walk to the Arena/Finish.
All starts take place at a remote start which is a 1.2km walk from the arena and is 50m above it.  Please ensure you have enough time to walk to the start.  Water will be available at the pre-start.  A very limited and very delayed bag drop is available at the start.  No more than one article of clothing and one empty water bottle per participant.