Organizers:
Course Planner:  Alan Vyse (Sage)
Controller:  Marion Owen (FWOC)
Local Knowledge:  Bart Jarmula (Sage)
Schedule:
9:00 – 10:15 – Event Check In/Registration (if not done at the model on Friday)
10:00 – First Sprint Start
10:45 – Last Sprint Start
11:45 – Sprint Course Closes
If over 100 participants register as is expected, we will assign start times.  Stay tuned for more info.
Canada Cup Status:
Canada Cup confirmed for the Sprint event by the Orienteering Canada Technical Committee.
Terrain Description:
A mixture of city blocks, park and school terrain, a bit of forest and a steep side hill.  You get it all in one quick race!
The Map:
Scale:  1:4000
Contours:  2m
Created in 2017 by David Bakker with updates and a small expansion in 2018.  The map is fully compliant with ISSOM2007 standards.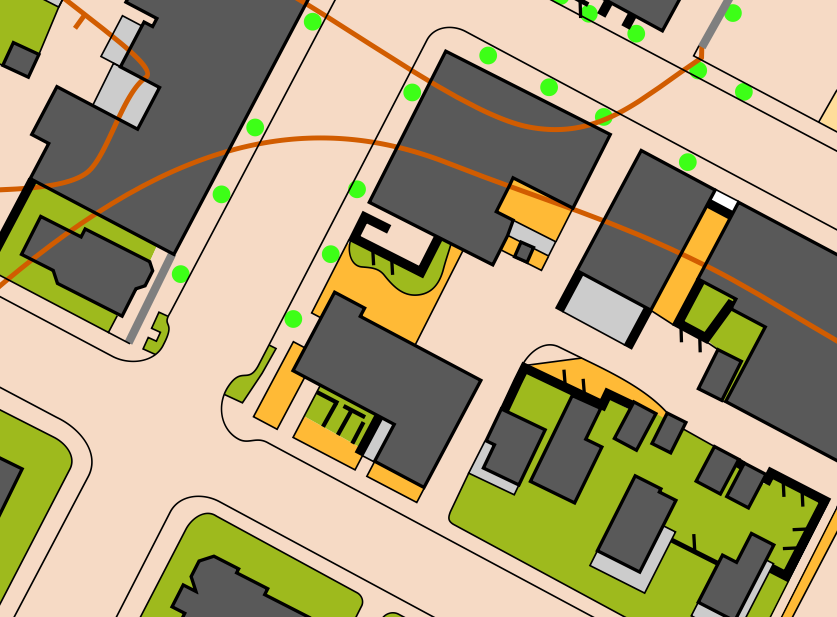 Course Details:
Please note that all course distances and climbs are subject to small amounts of change.  Distances are measured as shortest legal route.  Last course length update for the sprint August 2nd, 2018.
Course
1
2
3
4
5
6
Classes
M10

F10

Open 1

M11-12

F11-12

F13-14

M13-14

F15-16S 3

M15-16S 3

Open 2

F75+

M75+

F80+ M80+

F85+

M85+

M90+

F90+

Open 3

F45+

F55+

M65+

F65+

F17-20S 3

M17-20S 3

Open 4

F15-16

M15-16

F17-18

F19-20

F21E

F35+

M55+

F21S 3

Open 5

M17-18

M19-20

M21E

M35+

M45+

M21S 3

Open 6

Estimated Winning Time
12-15
12-15
12-15
12-15
12-15
12-15 (15+ for M45)
Distance (km)
1.2
1.5
1.7
2.8
3.9
4.3
Climb (m)
30
35
10
35
40
45
Course Setter's and Mapper's Notes:
The map is bordered by the Columbia River which fluctuates massively in terms of water flow and height.  Expect the mapped water level to be slightly above the actual water level, although water level on the day depends on discharge from the dam just 10km upstream from the map.
Boulders placed in a long line where they would overlap are mapped using ISSOM symbol #519.0 passable stone wall (black line with dots along it, relatively uncommon symbol in North America).  This is a slight deviation from standard.
All chain link fences on the map are mapped as impassable, no matter the height.  There are some relatively low chain link fences around 3ft (1m) tall which are nonetheless mapped as impassable using symbol #524 (impassable fence) and are forbidden to cross.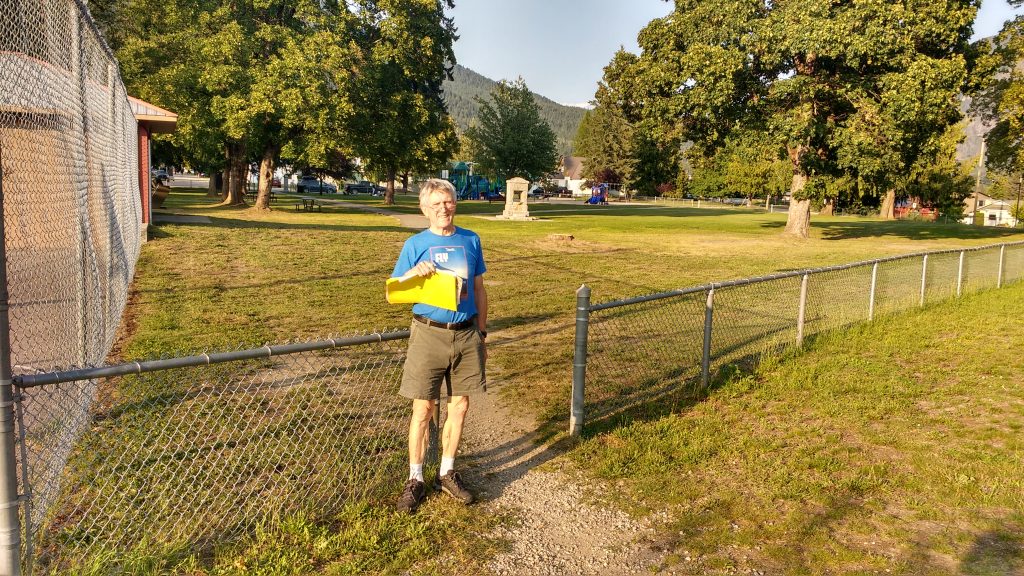 Symbol #540 prominent man made feature (black X) represents a bench or picnic table.  Symbol #539 prominent man made feature (black O) represents playground equipment.
The map contains many back alleys.  Unlike larger cities, these back alleys are not paved, and vary from pure grass, to a grass centre with two gravel tire treads, to entirely gravel.  These alleys are mapped as either ISSOM symbol #401 smooth open ground (dark yellow), or #529 paved area (tan coloured) depending on the predominant surface material.  Nonetheless, these alleys are more a continuum between grass and gravel then the two very different symbols suggest.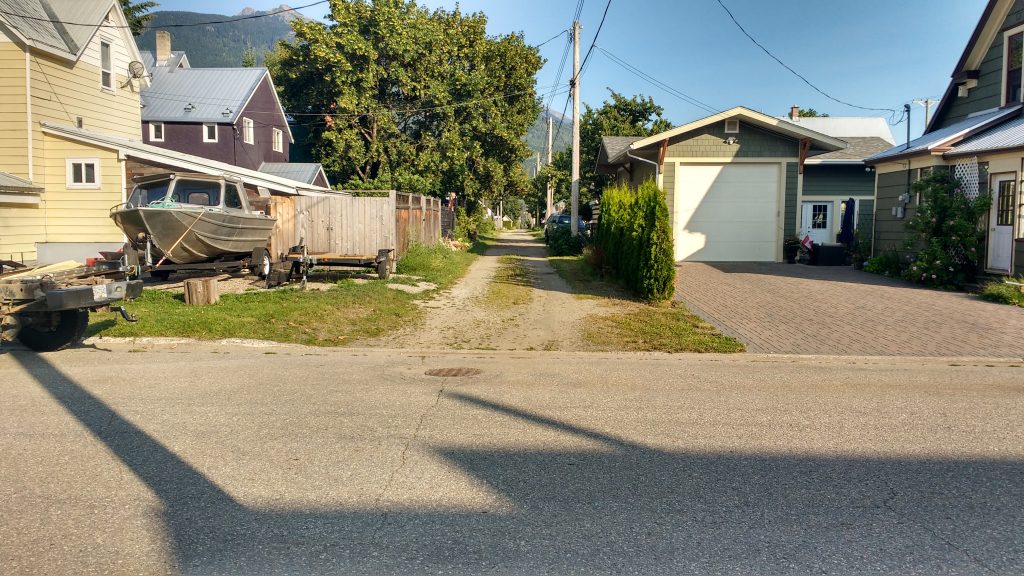 Arena Location and Directions:
From highway 1, turn south onto Victoria Road.  Cross underneath the railroad underpass, and go straight through the roundabout along the main road (Victoria Road).  Continue to follow Victoria Road along the railroad tracks for another three km as it bends to the right and changes from two lanes to one.  The parking will be on your right.  The start is located is located 150m from the parking, and the arena/finish is located directly adjacent to the parking.  Parking is right outside the curling club/Revelstoke Forum.

Embargo:
We politely request that you stay out of the school terrain, the recreation center area, and Centennial Park prior to the event, and that you follow the written instructions (above) on how to get to the event on the day.